A new friend of mine, Noelle at Jumpin-Beans, is hosting an eebee DVD Giveaway! Seriously, my kids love their eebee DVD's and we literally never leave home without them. They are in our portable DVD system in our car – they aren't loud and annoying and therefore aren't distracting when we are driving! Head on over and enter!
I know, I know… another post about eebee? Yes! We love this little guy! It looks like the famileebee is going to be growing because you can now get the 2 new eebee board books online at Barnes & Noble! These two new books, Here to There and Make It Happen, are now Jake's regular night-time books & he loves them.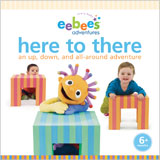 HERE TO THERE, an action-adventure featuring real babies and eebee–up, down, around and on the go!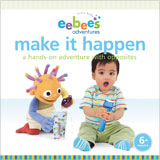 MAKE IT HAPPEN, an "opposites" book eebee-style–opposites a baby can play!
And I just found out about some wonderful eebee news & a discount – to take advantage of the discount, visit eebee adventures.
The first-ever cooking with your baby book–at Barnes & Noble on November 4th! Simple, nutritious, hands-on recipes. Tasty, tactile, and interactive "cooking" activities and discoveries with real food. SQUEEZE THE MOMENT as you and your baby mash, smash, oosh, goosh, shake, coat and stir!
HAPPY HALLOWEEBEE!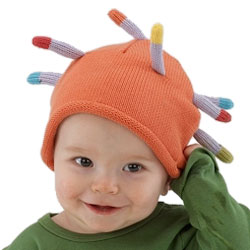 25% off eebee hat now through October 31!
Coupon code: TREAT
I simply must get Jake this hat!
You can follow eebee on Twitter and on Facebook! Join our famileebee!
This post was written after receiving the board books free of charge for review. It is the only form of "payment" received for writing this post and all views and opinions are mine alone. I cannot guarantee that you and/or your family will love it as much as I have – but I would be totally surprised if you don't.
via Re-post (Giveaway) – Can't get eenough of eebee | A Giveaway Addicted Mommy.