In today's fast-paced world, it's all too easy to become overwhelmed by stress and anxiety. Amidst our digital distractions and hectic schedules, we crave something that can provide comfort and help us navigate the rocky waters of life. One such symbol of solace comes from the rich cultural heritage of Guatemala: the worry doll. 
These small, vibrant figures are not only charming keepsakes but also powerful symbols of hope and reassurance. In this article, we will delve into the fascinating world of worry dolls, exploring their origins, cultural significance, and how they continue to captivate the hearts of people around the globe.
Origins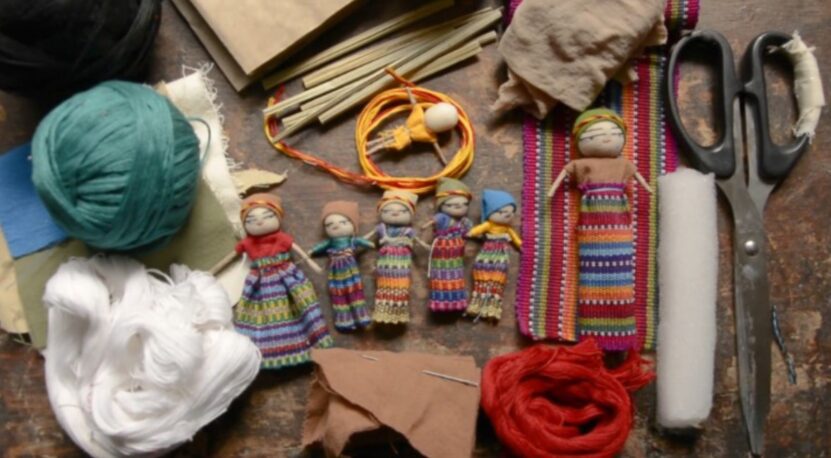 A Glimpse into Guatemalan Culture
To fully appreciate the magic of worry dolls, one must first understand the cultural tapestry from which they originated. Guatemala, a Central American country rich in natural beauty, is home to a diverse blend of indigenous groups, each with its own unique customs and traditions. Among these communities, the Mayan people have contributed significantly to the country's cultural heritage.
Mayan Beliefs and the Birth of the Worry Doll
The worry doll can be traced back to the ancient Mayan civilization, which thrived in present-day Guatemala and Mexico more than 2,000 years ago. The Mayans believed in the power of spirits and the supernatural, and they incorporated these beliefs into every aspect of their lives, from their intricate calendar system to their reverence for nature.
One such belief was the idea that certain objects could house spirits, which could, in turn, influence the lives of humans. This concept led to the creation of the worry doll, known as the "muñeca quitapena" in Spanish. These small, handcrafted dolls were thought to hold magical properties that could help people cope with their fears and concerns.
The Making of Worry Dolls
A Labor of Love
Worry dolls are typically handcrafted by skilled artisans, predominantly women, who have learned the delicate art of doll-making from their mothers and grandmothers. These artisans use traditional techniques and materials to create these tiny, colorful dolls, each one unique and infused with a touch of their own personal creativity.
Materials and Techniques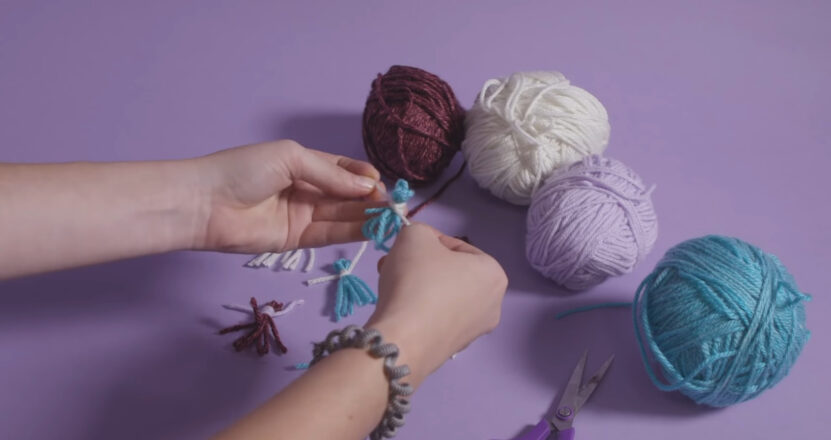 The process of making worry dolls begins with the selection of materials. The artisans use small twigs, wire, or pipe cleaners for the doll's frame, which provides structure and stability. The body, head, and limbs are then meticulously wrapped with colorful thread, usually cotton or nylon. The thread is carefully selected for its bright hues and durability, allowing the doll to maintain its vibrant appearance over time.
Next, the artisans cut small pieces of fabric to fashion the doll's clothing. Traditional Guatemalan textiles, known for their intricate patterns and vivid colors, are often used to create garments. The artisans may also incorporate beads, sequins, or tiny pieces of embroidery to add detail and charm to each doll.
Finally, the artisan carefully crafts the doll's face, using a combination of paint, embroidery, or even tiny pieces of fabric to create a distinctive expression. The end result is a one-of-a-kind worry doll brimming with character and love.
The Legend and Ritual of the Worry Doll
The Heartwarming Tale
According to Guatemalan folklore, worry dolls possess the power to alleviate one's anxieties and provide comfort during difficult times. The legend says that when a person is feeling overwhelmed by their troubles, they should share their worries with the doll, whispering their concerns into its ear before going to bed.
The Ritual
Once the individual has confided their troubles to the worry doll, they should place the doll under their pillow before drifting off to sleep. During the night, the doll is said to work its magic, absorbing the person's worries and carrying them away. When the person awakens, they should feel a sense of relief and peace, as if their worries have been lifted from their shoulders.
This ritual, while simple in nature, offers a powerful message of hope and reassurance. It encourages individuals to externalize their concerns and offers a tangible symbol of comfort, a small but meaningful reminder that they are not alone in their struggles.
The Cultural Significance of Worry Dolls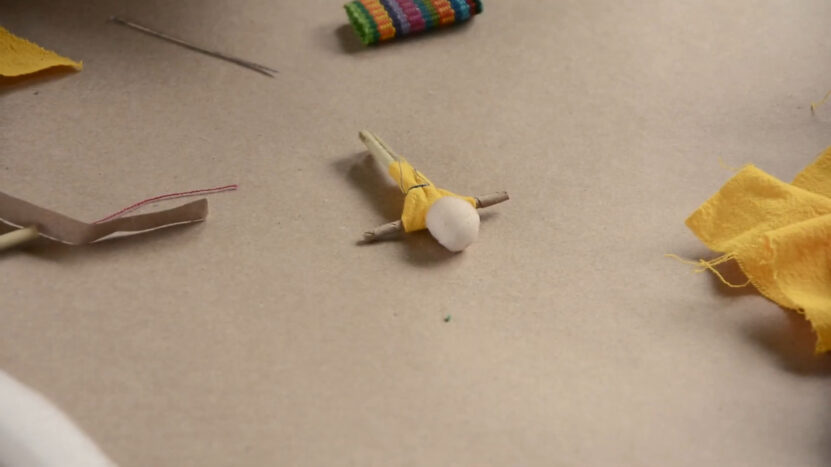 More Than Just a Good Luck Charm
While the worry doll has become a popular souvenir for travelers to Guatemala, its cultural significance goes far beyond its appeal as a charming keepsake. The worry doll is a reflection of the country's rich Mayan heritage, a symbol of the enduring beliefs and customs that have shaped the nation's identity.
A Tool for Emotional Expression
For many Guatemalans, the worry doll serves as a valuable tool for emotional expression, providing a means to process and cope with difficult emotions. The ritual of sharing one's worries with the doll can be seen as a form of emotional release, an opportunity to vocalize and acknowledge one's fears in a safe and comforting environment.
A Bridge Between Cultures
The global popularity of worry dolls has also helped to bridge the gap between cultures, fostering greater understanding and appreciation for Guatemala's rich history and traditions. Through the exchange of worry dolls, individuals from all walks of life can connect and share in the universal experience of seeking comfort and solace in times of need.
Worry Dolls in Modern Times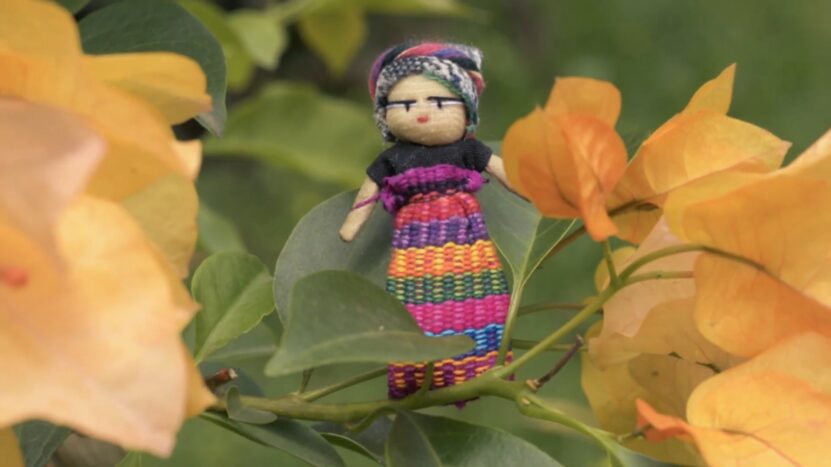 The Enduring Appeal
In our modern, fast-paced world, the appeal of worry dolls remains as strong as ever. People around the globe continue to be drawn to the charm and symbolism of these tiny figures, using them as a source of comfort and reassurance during difficult times.
Worry Dolls and Mental Health
As conversations surrounding mental health become increasingly mainstream, the use of worry dolls as a tool for emotional expression and self-care has gained more widespread recognition. Therapists and mental health professionals have begun to incorporate worry dolls into their practices, using them as a tactile and accessible means for clients to process their emotions and confront their fears.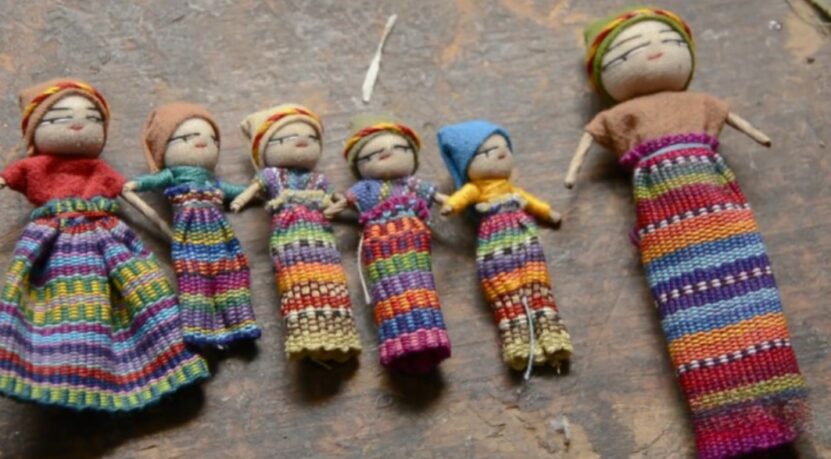 Creative Interpretations
As worry dolls have grown in popularity, artists and crafters have also begun to put their own spin on traditional design. From intricate, lifelike renditions to whimsical, modern interpretations, worry dolls continue to evolve and adapt, reflecting the ever-changing nature of art and self-expression.
Closing Thoughts
The humble worry doll, with its vibrant colors and rich cultural history, offers a unique and powerful symbol of comfort in an increasingly complex world. These tiny figures, handcrafted with love and intention, serve as a reminder that we are never alone in our struggles and that even in the face of adversity, hope and solace can be found.
As worry dolls continue to captivate the hearts and minds of people around the globe, their message of resilience and emotional expression endures, a testament to the power of tradition and the enduring human desire for connection and understanding.